A picture is worth a thousand words. Or so the saying goes. Actually, we don't have the recipe right on that one. The man who made up the picture=words quote, Fred R. Barnard, said it's worth 10,000 words. I'd vote for more like a hundred. But pictures can and do provide a lot of inspiration for writers. So says Pinterest and the many boards writers have started under their novel titles. And though writing is about creating a mental picture, I kind of love finding visual inspiration to help solidify what I see in my head. That's not saying it's easy. A writer can spend many hours scouring photos to find the one that clicks with their mental image. And it doesn't always work.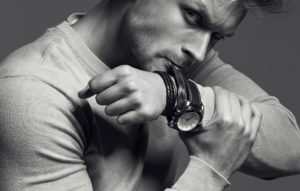 I've never found a picture that comes close enough to how I picture Sandesh, the love interest in I AM JUSTICE. This one on the left is too aggressive. Not that he's a wimp. He's not. He's ex-Special Forces and a bad-ass, but Sandesh isn't easy to pin down. He's, as described in I AM JUSTICE, "a complex combination of righteous anger, surfer-boy looks, and gritty naïveté."
Blond and part Egyptian, he's balanced between patience and determination, between intense and laidback. Not so Justice. She's aggression at it's finest.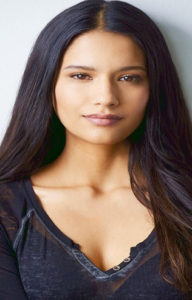 Even she isn't that complicated, it did take me a fairly long time to find a picture that captured Justice Parish–who is half Native American. This picture is pretty close. To me, even though she is angry and aggressive, there is complexity in this woman, a vulnerability and a fierceness, a challenge and the promise of enough grit to make good on that challenge.
And though I love the cover of my novel–the only one featuring just the female character in the novel–I don't think that image makes perfectly clear that she's a Native American. Still, the cover is pretty kick-ass awesome. As will be the cover of THE PRICE OF GRACE. You're going to have to trust me on this until the cover reveal. But I can share with you a picture that captures, fairly accurately, the heat between Dusty and Gracie in THE PRICE OF GRACE–now available fo pre-order.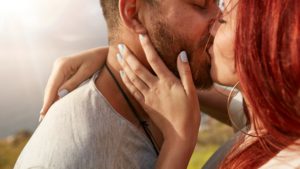 Oh, I adore this picture of Dusty and Gracie. Although I have a very clear idea of what Gracie Parish and her love interest, undercover FBI agent Leif "Dusty" McAllister, look like, when I saw this picture it was like a visual punch. It gets to the heart of who they are as a couple. The red headed woman in the photo who is, to my mind anyway–maybe it's the position of her hands–taking control even as she surrenders to her desire. The hero that looks like he teeters on that line between following rules and breaking them. And over all of that is the undeniable passion that is so hot, as noted at the end of I AM JUSTICE when Dusty and Gracie meet, "Sparks flew. Temperatures rose. Global warming increased."
Can't wait for the release of THE PRICE OF GRACE? Here's a free four chapter excerpt! *Spoiler alert for those who haven't read I AM JUSTICE.
I'm currently working on a novella in which Dada Parish (Read more about her and all the family here) goes undercover as a Dominican nun in Mexico to suss out Walid's human trafficking ring. This is a prequel to I AM JUSTICE, and I'll be sharing it with you in May. Dada has been one of my most favorite characters to write. And the romance between her and Sion is so hot and so fun. Can't wait to have it out in the world! The pictures below served as inspiration for the as-yet-unnamed Black Ops Confidential Novella featuring Dada Parish and Sion "Juan the forger" Bradford. You can read an excerpt and description of their story HERE. I heart the tagline "What he doesn't know about her, could get them killed."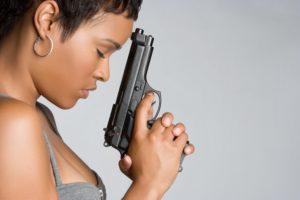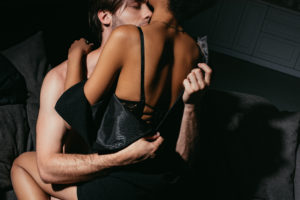 But it's not just being able to find pictures of your main character that's beneficial, it's also a benefit to find pictures of settings. When I was visualizing the bad guy's ranch in I AM JUSTICE–what Justice refers to as "Casa de Grim and Grimy"–I went looking for a photo. Surely, many people are thinking, you have a visual on that ranch in your head. And, yeah, I do. But the thing is I've only been so many places, so if I rely solely on my own internal visuals I'm going to end up repeating descriptions. For example, when I'm tempted to describe an elegant room as having a white couch, white rug, white everything–a throwback to a childhood memory of walking into a pristine white room with every detail perfect–I stop myself. Maybe not on first draft, but in my edits. Just like writers have go-to words, we have go-to settings. Thankfully, the bad guy's compound isn't posh in the slightest.
And though my imagination can conjure the bad guy's house just fine, in order to make sure that I'm not drawing from something I will inevitably repeat in another novel, I search out a visual that can lend weight to the image in my head. Once I find the setting that is as close as it appears in my memory, I analyze it for details I didn't put into my writing. I never copy these details, but I do use them to inspire a detail that I paint with my own descriptive language. It's usually something small or insignificant. I keep that photo as part of my research. It's labeled something as generic as Walid's ranch in Mexico. Below is the ranch that served as visual inspiration for Walid's compound AKA the bad guy's hangout.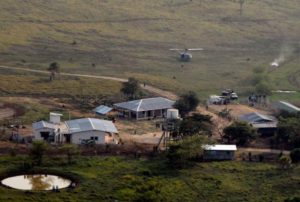 The story that goes along with this photo is actually quite bizarre and scary. Don't look it up. Do, however, enter my Luck of the Irish March giveaway! You'll be entered to win five books by five fabulous authors. Details HERE. Signup HERE. Thanks for stopping by! If you have any questions or would like to share your own use of visual inspiration or a link to your Pinterest page, post them in the comments.