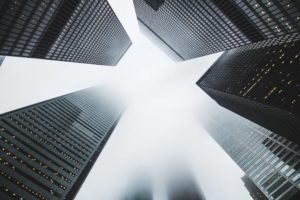 My Black Ops Confidential series focuses on the Parish family, their financial empire, and The League of Warrior Women–the Parish family's secret society of mostly female vigilantes. Since writing the first novel in the series, I Am Justice,  people have asked for more details about the family. In case you don't know the family is comprised of 28 adopted kids, 26 girls and 2 boys. Except for Gracie, who was adopted as an infant, these children were all rescued from difficult or abusive situations. After adoption, they were trained to be vigilantes by the mysterious and fierce, Mukta Parish.
It would be an impossible task, since a lot of the family members' stories have yet to be written, to go into each person, so below is a bit about the main family members and their significant others from the first three books. I won't be covering side characters in the first three novels, Dare, Cee, Jules, Rome, etc… Maybe someday, but I'm going to focus on the leads for now. The pictures I've chosen are ones that come close to how the character looks in my head. If you have a questions that aren't answered here, please feel free to write and ask!
JUSTICE PARISH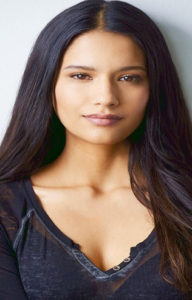 A Native American woman, rescued from a brutal childhood and adopted by the wealthy Parish family, Justice made a promise to take down the men that killed her sister and nearly killed her. In book one, I Am Justice, those very men run a human trafficking ring taking advantage of the war-torn Middle East. As a trained assassin for the League of Warrior Woman, she's ready to keep her promise. With a vengeance
Here's a couple of my favorite quotes about Justice from reviews:
"Justice Parrish is the type of swaggering, wise-cracking, impulsive action hero that women so often aren't allowed to be." BookPage Top 15 Romances of 2018
"Justice is just awesome, there are no other words to describe her. I was completely taken in by the story and could not stop reading." – Night Owl Reviews TOP PICK
"Where do I go to get my Justice action figure? I love this heroine – strong, smart, sexy – and her message of sisters saving each other. Can't wait for the next book in the series." Ellen N, Amazon Reviewer
SANDESH ROSS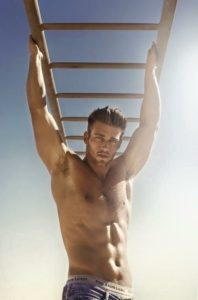 People often think Sandesh, because of his name, is from the Middle East. He's actually a mix that includes German, Egyptian, Spanish, and Scottish. In I Am Justice, Sandesh has left Special Forces to start his own charity.  So he can hold his own in a fight, but he's not looking for a fight because, "I've tried that way. Tried it until I didn't recognize myself. And that's not my job anymore. There has to be more than that. That can't be my only choice."
After leaving Special Forces, Sandesh starts the International Peace Team, a charity staffed entirely by former soldiers. The only problem? Money. Cue the world-renowned, uber-wealthy Parish family. Little does Sandesh know that the price tag for this help is the war he is trying to avoid.
I've gotten a lot of questions about this character's name, SAN desh. Sandesh was named after his father's friend, an Egyptian scholar. The friend was named by his parents for a sugary dessert from Bangladesh. A dessert that is also known in the region of Dhaka as pranahara (literally means heart 'stealer'). Thus comes the origin of the name Sandesh a.k.a. Sandy a.k.a Sandman.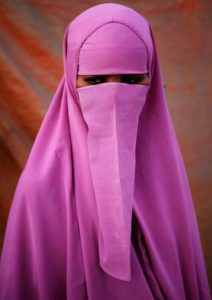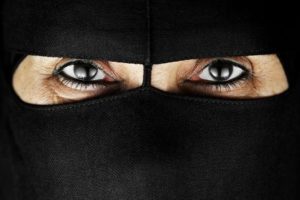 MUKTA PARISH
The Black Ops Confidential series centers around the diverse, mysterious, and mega-wealthy Parish family. The matriarch/mother of this family, Mukta Parish survived an acid attack as a pre-teen in India. After this attack, she was rejected by her family and adopted by two aid workers, a lesbian couple–one of which was the daughter of an American business tycoon. This couple brought Mukta to America, and she went on to earn multiple degrees, inherit the family business, and turn it into an even greater success. Over forty years, Mukta has adopted 28 children–most of whom came from desperate or violent situations. She trained these children to become vigilantes in the League of Warrior Women.
In addition to running her global empire, Mukta runs this secret society of female vigilantes. Mukta wears a niqab to cover her scars, but she rarely chooses a dark color. She is more likely to wear a rose red or a bright pink niqab. Mukta's right-hand man and closest confidant is Leland Day. Leland's backstory and their relationship fascinates me. But that will have to wait for another post.
GRACIE PARISH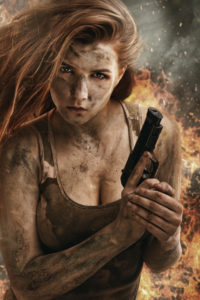 Adopted as an infant, Gracie Parish is of Australian and Irish descent, but has only ever known the mega-wealth and vigilante mentality of the Parish family. As Gracie puts it, "I was sheltered enough that it was almost culture shock to find out what I'd been taught was dogma and not necessarily how the rest of the world worked."
It wasn't until her biological mother–sick from cancer–showed back up in her life that the teenage Gracie got a different perspective. But she wasn't ready for the world outside the League.
Gracie found out quickly that not everyone can be trusted with the truth about the Parish family. Not even the boy who claimed to love her. After telling her son's father about the family's vigilante activities, she's forced to give their son up to protect the League. Thus Gracie Parish has a large wound and a cynical attitude. She's learned to trust no one. Fierce, loyal, and smart as hell, her sharp wit doesn't come with a sharp tongue. Not even a hell or damn.
That doesn't mean she's a pushover. A cyber warrior and Muay Thai fighter, Gracie runs her own night club and is the first to volunteer for dangerous missions. Usually to her lasting regret. She's also the only one small enough to Trojan-Horse herself into a Cadillac's hidden compartment while breaking into a sex-slaver's compound. If you've read I Am Justice or even the beginning of The Price of Grace, you know what I mean. Gracie's significant other in book 2 of the Band of Sisters is Leif "Dusty" McAllister.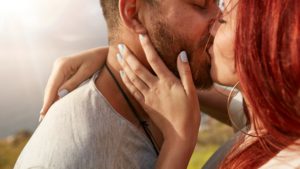 Leif "Dusty" McAllister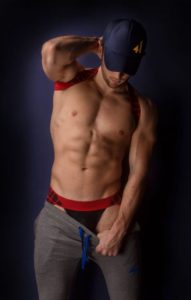 Special Agent Leif "Dusty" McAllister is of European descent with a southern upbringing. He has a soft southern accent that adds to his already substantial sex appeal. An FBI agent, he spent the first seven years of his life inside a cult started and run by his father. He knows well how someone can be manipulated, tricked into supporting another's crazy ideas. So when he receives an anonymous email about the Parish family activities, he sets his mind on bringing down Mukta Parish and what he sees as her "cult" of vigilantes.
To that end, in book 2 he tries to use Gracie Parish as a way in to uncover her family's vigilante activities. Their chemistry is off-the-charts, but so are the many reasons they shouldn't be together. Not the least of which is, as Gracie puts it, "You're investigating my family."
TONY PARISH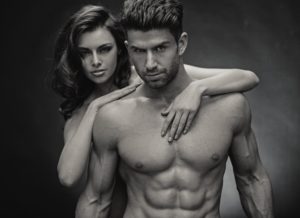 The first boy adopted into the Parish family, all Italian and South Philly, Tony speaks with a Philadelphia accent, think somewhere between Bradley Cooper in Silver Linings Playbook and Mark Wahlberg in Invincible. Loyal and determined, and the first male in the female-focused Parish family, Tony has an axe to grind. He's tired of living in a family where he's treated as a second-class citizen. Tony is a complete professional though, and unlike his hothead sister, Justice, cool and calm in most situations.
Dada Parish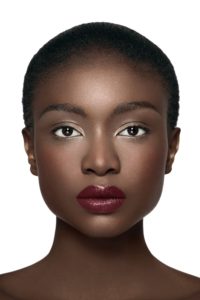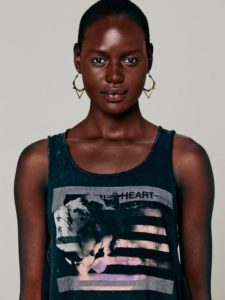 Like most of her siblings, Dada was rescued from a painful childhood by Mukta Parish. Sold to a brothel as a child in French Guiana, she gave birth to a stillborn boy at 12. She wears a woven leather band on her wrist to remind her of the child. A fierce protector of the family she loves, she also longs for a family of her own, children. Charming and disarming, she works as an undercover operative for the League, creating connection with shadowy figures that benefit the family's larger goals. A highly trained operative, an expert in disguise and languages, prone to having crushes on soccer players, a flamboyant dresser, Dada speaks with a soft accent and deliberate attention to the impact of her words.
Bridget Parish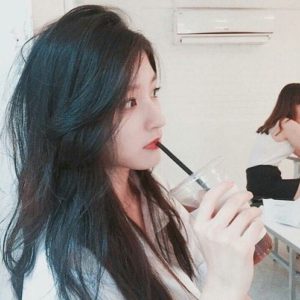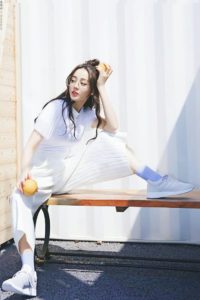 Rescued as a pre-teen from the heroin trade of Laos, and her own addiction, Bridget Parish is now as straight as they come. No drugs. No liquor. She's also a yogi and the family's voice of reason, their conscience. Through the years she's begun to doubt what her family does, doubt if it's the right thing for the girls they adopt, but she is loyal to all her siblings, especially the younger kids. Her hair is usually messy and her door is always open. Literally, she had the door removed. She has a big heart and a somewhat offbeat attitude. Her mantra is, "If it makes you uncomfortable, pay even more attention."
I'm so tempted to add others onto this post, but I think it's better if I stop here. Thanks for stopping by and reading about some members of the dynamic Parish family. If you haven't had a chance to read I Am Justice and would like a chance to win a free copy, comment on this post and tell me something about your family to be entered for a chance to win.