Description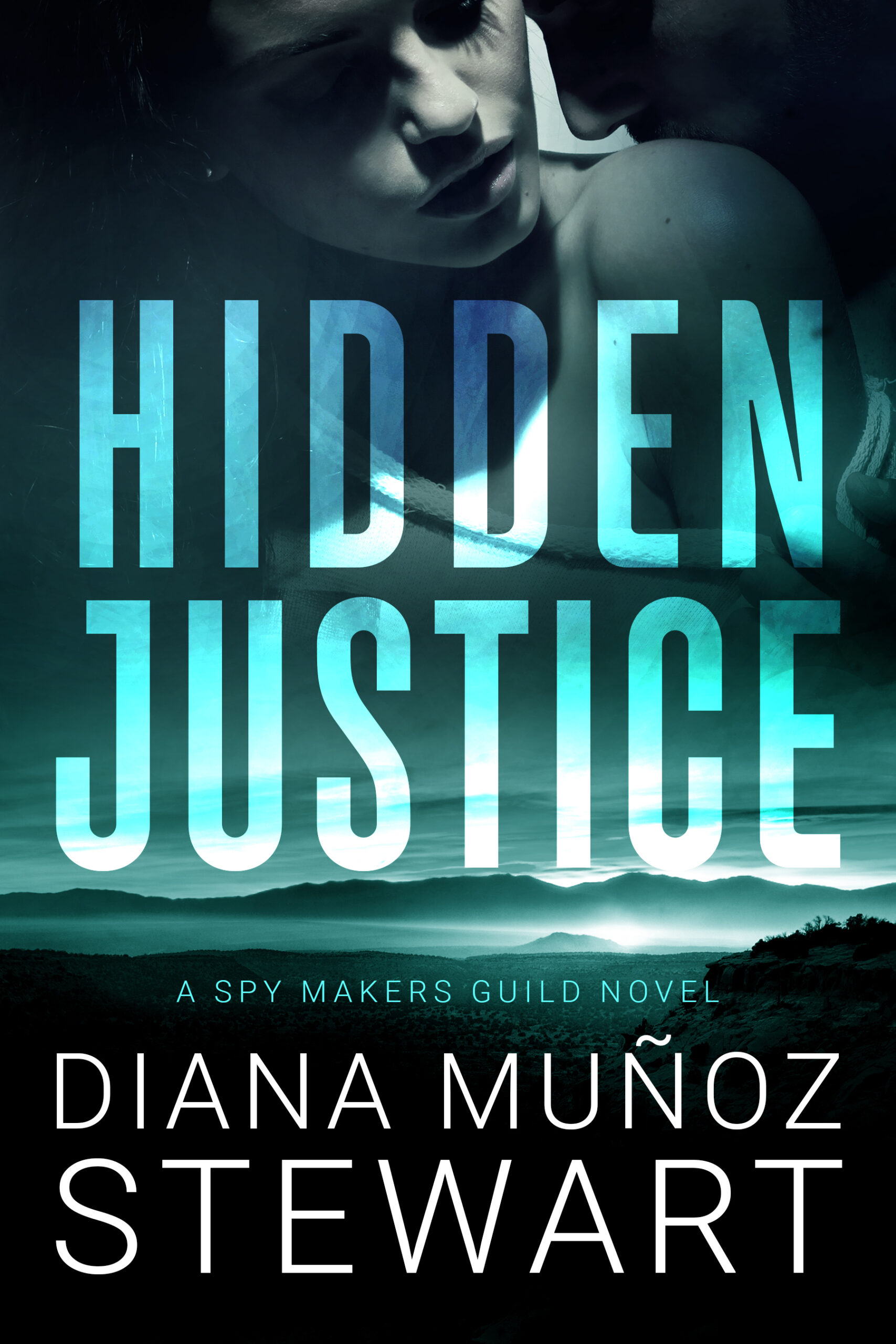 He's done with war. I'm just getting started.
Saved from a not-so-stellar childhood and adopted into a wealthy, loving family of international spies, I've trained my whole life to rescue others––and to get revenge. Now, my latest mission has hit a snag. Okay, yeah, I'm the snag. Rash actions and all that. Point is, I need a new cover. Unfortunately, my best solution jeopardizes a good man. A man I can't help but admire…in more ways than one.
After a loss too big to bear, I left Special Forces and dedicated my life to founding a humanitarian group. Helping others isn't cheap, so when the wealthy and smoldering Justice Parish offers to fund my charity––as long as she's in charge of PR––I barely hesitate. Still, I'm beginning to worry that what I don't know about my sexy, new benefactor could save my company but endanger my heart, and maybe…even my life.
Praise for Hidden Justice (Spy Makers Guild Book 1)
"Fast-paced and edgy, high-octane and sexy, ….  a must-read!"―JULIE ANN WALKER, New York Times and USA Today bestselling author of the Black Knights Inc. series
"Diana Muñoz Stewart explodes onto the scene with [this novel]. It's witty, dangerous, fun, and smoking hot―the perfect can't-put-it-down read if you love badass women, honorable men, scary bad guys, non-stop action and steam heat."―CINDY DEES, New York Times and USA Today bestselling author
"Revenge is best served cold, but Justice serves it scorching hot. Spellbinding, sizzling. Takes your breath away. Unsurpassed romantic suspense."―PATRICIA GUSSIN, New York Times bestselling author of Come Home
"A tense, fiery writing style that drags you in and won't let go." ―PAIGE TYLER, New York Times andUSA Today bestselling author of the SWAT series.
---
Trade Reviews
"Hang on tight! This story features passion, betrayal, redemption and plenty of kick-butt action, so enjoy!" RT Book Reviews
"Muñoz Stewart gives us a high-octane adventure with her new series." BookList
"An intriguing premise, a cast of strong characters unwilling to back down and black-hearted, deserve-to-die villains make [Hidden] Justice a winning start to an exciting new series." BookPage TOP PICK
"Sizzling physical encounters create trust, understanding, and eventually love between an avenger and a humanitarian on opposite paths to justice." Kirkus Book Reviews
"In this gritty launch of the romantic suspense series, Stewart plays adeptly with the reader's emotions." Publishers Weekly
"Sizzling with sensuality and protagonists we care about, it's a promising beginning to an exciting new series." Washington Independent Review of Books
"Justice is just awesome, there are no other words to describe her. I was completely taken in by the story and could not stop reading. Diana Munoz Stewart has made her mark and I can't wait to read the next book in the series." – Night Owl Reviews TOP PICK
---
Reader Reviews
"This is a book of terror, secrets, betrayal, love, and heartbreak. There is great chemistry and it is very intense….a true page turner. Sandesh and Justice will call your name." (Five Stars, Amazon Reviewer)
The characters are amazing, and the story is original. The chemistry between the two main characters is off the charts. This is a must read! (Five Stars, Amazon Reviewer)
Hidden Justice is a fast-paced, page-turning start to a new series. Think, thriller plus secret society with a touch of smut. This book is gripping from start to end. It is a complete, standalone book, but there were a few Easter eggs throughout that suggest this will lead into an incredible series. (Five Stars, Amazon Reviewer)
Excerpt
Chapter 1
Apparently, camo doesn't make me invisible to thorns. Yanking free of another grabby claw in the brush-choked woods, I squat by the tree line and pull down my night vision goggles. A green tinged version of the so-called massage parlor—a battered, white-shingled two-story––whirs into focus. The bleak home turned bleaker business sits on the poorest edge of a rural Pennsylvania town.
Rural as hell. Perfect for bad guys. No local police force. People here rely on staties. That is, if they decide it's worth their time to call the state police.
A flick of the button on the side of my NVGs, sets up automatic photos. I hear the click as I scan the gravel-and-stone backyard, the rusty coated propane tank propped on wooden legs––like a mini-submarine dry-docked after fifty years at sea––and the unlit outline of a steel back door.
Dingy, dirty, and depressing.
Given the choice, any decent person would steer clear. Guess that makes me indecent. I want inside. Call it a childhood dream, making good on a vow. Call it redemption, making it up to Hope. Call it revenge, making them pay for Hope's death.
Patience, Justice, reconnaissance always comes first.
Grrr. Just what I need. Momma's oft-heard mantra popping up like a jack-in-the-box to wave a scolding, white-gloved finger at me.
Got it, Momma. I'm doing recon. That woman would double-check NASA's calculations. And she has the degrees to do it.
I zoom in on the back door as my breath wafts across my glasses like a green fog. No exterior handle. We'll have to pop it. I scan up. My auto-shutter snaps photos of barred and blackened windows. I scan over to a rickety fire escape leading to a metal-gated door secured with thick, elephant-proof chains.
These guys aren't taking any chances. Probably because they have no security cameras. See no evil or at least, record no evil.
I unclench my grinding jaw. Not long now. After two years of planning, the mission as dear to me as my own heartbeat—breaking up the human trafficking ring this home is part of—is only a few weeks away.
My earpiece clicks, and my brother's voice whispers into my ear. "Justice, youse…uh, you in position yet?"
Tony. He works so hard to weed out his South Philly. I like his accent. But being adopted into my big, diverse family has shown me people can have some weird issues.
"Aw, Tone, can't spot me? Is it my expert camouflage or that stealth gene you're missing?"
Tony snorts. The sound tightropes between amused and annoyed. "Yeah, you know as much about being a Choctaw as I do about being a Chihuahua."
"It's in my blood. Only thing in your blood, paisano, is cement shoes and boosting cars."
Laughter feathers through my headphones. "Just get the pic—"
Bam. I startle as the back door crashes open. A dark-haired teen, maybe fifteen, sprints out. I watch her run, all gangly arms and desperate action. She's wearing a too-loose bustier and a thong as inconsequential as her chest.
Another bang of the door and a man breaks out after her. He hauls back with a belt thick enough to double as a swing. Fuck. "Tony."
"No. Think larger mission here. Not one girl. All of 'em."
The heavy slap of leather across delicate flesh ricochets like a gunshot.
Soundless, the girl keeps running, toward the woods, toward me.
Tony's voice, tight and fierce, "Stay put, Justice."
Adrenaline floods my body. The scene slows down, giving me time to absorb every detail. The girl's wide and frantic eyes. The man reaching for her, so close to grabbing her.
I can't just sit here—ass on haunches—and do nothing. As ineffective as government raids that take months to organize and end with not one conviction of a principle. Not one.
This is what The Guild does. It doesn't stand back. It stops the shit that other people let happen. It's what I should do. It's what Hope did for me.
Every nerve in my body begs me to act. But I keep absolutely still. Movement attracts attention. Stillness goes unnoticed.
The man grabs the teen by the hair and yanks her back.
"It sucks," Tony says. "I know, but think larger mission here."
I should. I know I should, even as I stand and raise my weapon. Because I'm a good shot, the best, I also know I won't miss.