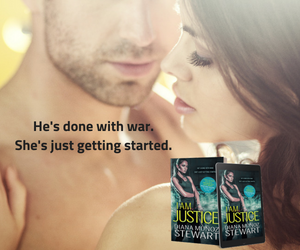 There are only three days left to enter my Goodreads giveaway of I Am Justice. Time is running out! What are you waiting for? Get your fanny over to Goodreads and click the button.
"Fanny." Cracks me up.
I'm channeling Gracie from I Am Grace. She doesn't curse. And there's a whole story about why. Oh, man, I love Gracie so much. And her relationship with Dusty. I can't wait to share their story with you. Yes, I know I'm supposed to be peddling the first book and the giveaway, so after you win your free copy of I Am Justice come back and visit the I Am Grace page. There's a free download of the first four chapters. Yay!! Enjoy!!