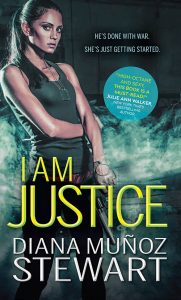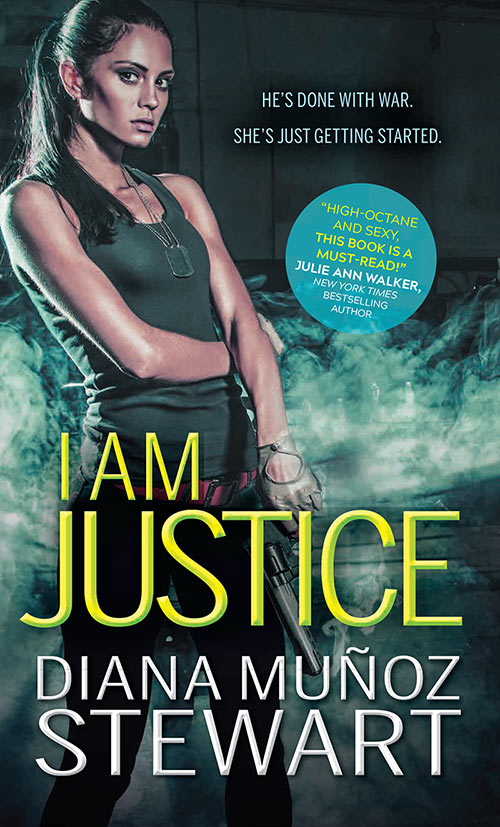 I'm so excited about this wonderful review for I AM JUSTICE by Kirkus. As an author having your book out there in the world can be a bit terrifying, especially on days when someone says harsh things about your work. But then there are other days. Days like today. If you're not an author, or even if you are, you might not know that not all writers are lucky enough to get reviewed by Kirkus, not to mention from Publishers Weekly and RTBook Reviews. I have been incredibly lucky! I don't take the whole luck-factor for granted either. So here's a bit of luck to add onto a lot of hard work …
"Debut author Muñoz Stewart introduces a close-knit family of female avengers who love as intensely as they fight for justice.
The first book in the Band of Sisters series starts in the middle of the action as Justice Parish turns a reconnaissance mission into a daring rescue at a brothel in rural Pennsylvania. Having barely survived the brutal childhood that killed her sister, Justice is bent on revenge, and she gets it as an assassin for a vigilante group that frees abused women and children and murders their captors. When Justice connects with ex–Special Forces soldier Sandesh Ross, he believes her wealthy family wants to help fund his humanitarian startup. But Justice's organization is using Sandesh's connections to destroy a sex-trafficking ring in the Middle East. Their attraction is intense, and they have no hesitation acting on it during infrequent lulls in the action. But their differing philosophies put them at odds. Justice, impulsive and brash, runs on retribution, while Sandesh wants a more peaceful life: "I'm done walking through each day with my hands balled in fists. I'm done questioning when the violence I did helped, when it hurt…." While it is a bit of a stretch, even for the genre of romantic suspense, to accept that a secret women's warrior league is successfully masquerading as a Philly boarding school for girls, the setup enables an emphasis on recovery and power to balance the disturbing subject matter.
Sizzling physical encounters create trust, understanding, and eventually love between an avenger and a humanitarian on opposite paths to justice."
If you haven't yet, you can pre-order I Am Justice here. Thanks to everyone for your continued support. You guys are the best!