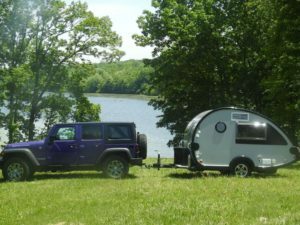 The T@b is nearly packed up! And soon, my lovelies, me and mine will be off on a two-week trek across the country. And while we travel on our journey to Washington State, my husband and I will be stopping to hike and take pictures and drink expensive whiskey. And this should matter to you, because you are coming with me!
Okay, not really. I wish I could take you all along, but due to space constrictions I can't. I will, however, be taking you along virtually. I'll be posting pictures and videos and even more fun, I'll be hosting THREE different giveaways in July. The first will be The Great Vacation Giveaway and will happen exclusively when I'm on the road. I'll drawing names from my newsletter subscribers to give away four $25 Amazon gift cards! I'll be picking out random names on random days, so keep an eye on my Facebook Page. Fun for all! And if you haven't signed up yet, sign up now for the newsletter to be entered. Please sign up, because I don't want you left behind. Nightmare. I know, because I actually did leave one of my kids behind at the local baseball field once.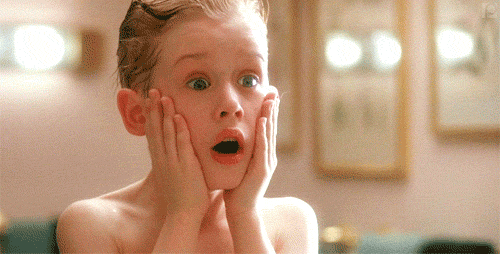 Wasn't my fault! Have you ever tried to herd seven sweaty kids into a minivan? Sometimes you miss one. But no worries. When we went back to get him, he was getting a hotdog at the snack stand. If you're one of my kids, you have to learn to roll with the punches.
If only I could contain such equanimity. I'd be the person fuming in the parking lot. Love that kid. Onward. Because that's not the only giveaway I'll be running in July! Far from it. For the second giveaway, you can  follow me on BookBub to be entered to win a $100 Amazon gift card.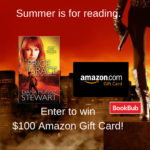 If you follow me on BookBub I'll do my best to keep you informed of books and series that I absolutely love. Hope to see you there! But if you're interested in finding some amazing romance authors, you should definitely check out this BookSweeps page!
And that brings me to announce the Jump into July Giveaway along with the winner of the last June Swoon Giveaway! First the winner of the last giveaway. It was the biggest giveaway to date consisting of two series and six books. The winner of the June Swoon Giveaway and all six books is Terri Tyra! Terri, you have won Piper J. Drake's True Heroes series and Rebecca Zanetti's Blood Brothers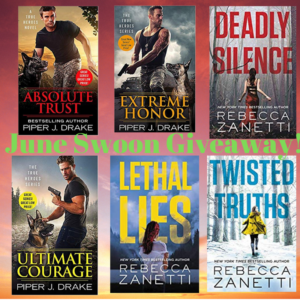 series. I know you're going to love these books! Check your email for my notice. You have three days to respond, before I pick someone else.
For my next giveaway, I'm giving away first in series books of authors of contemporary and romantic suspense. I'll be giving away four books, THE TROUBLEMAKER NEXT DOOR (The McCauley Brothers) by Maria Harte, BEYOND THE LIMIT (Valkyrie Ops) by Cindy Dees, IN THE STREETS (The Branch Avenue Boys) by Shelly Ellis, THE DOLL MAKER (Forgotten Files) by Mary Burton. I'm so excited to give away such fantastic books by such wonderful authors. Follow the links to find out more about each of these great stories!
So if you're keeping track that's three giveaways. BookBub Giveaway, the Great Vacation Giveaway, and the Jump into July Giveaway. But wait there's more! Uh, not yet. I was hoping to release a link for a download to my Black Ops Novella, but that will have to wait a couple of weeks. Sorry. No one is more disappointed than me. It's done. And fantastic. I'm looking forward to when I can share it with you.Thank you for your patience! Have a wonderful summer and good luck in the giveaways!
---
HOW TO ENTER THE GIVEAWAYS!
I'll be running giveaways throughout the year. If you'd like to take part, here are a few ways to enter to win!
To be entered to win one of four $25 Amazon Gift Cards that I will be giving away in July, sign up for THE SHADY LADY REPORT! And don't forget to like and visit my Facebook Page for other contests and to see if you've won! (IF YOU ALREADY SIGNED UP, YOU ARE ALREADY ENTERED!)
To be entered for every contest I run this year,  including the Jump into July, sign up for THE SHADY LADY REPORT! (IF YOU ALREADY SIGNED UP, YOU ARE ALREADY ENTERED!)
To be entered to win a $100 Amazon gift card follow me on BookBub