Congratulations to Taylor Dolan the winner of the Luck of the Irish Giveaway!!  You're going to LOVE these books which include Terri-Lynne DeFino's Seeking Carolina, Adriana Anders' Under Her Skin, Maria Vale's The Last Wolf, Sharon Wray's Every Deep Desire, and Amanda Bouchet's NightChaser. These great books are already on their way to you!
Which means, it's time for another giveaway. Why all these monthly giveaways? Last year I did one thing a month that scared me. Things got crazy. For example, I got a tattoo, tried ballroom dancing, and went rock climbing. Only one of those three I mentioned stuck. I'll let you figure it out.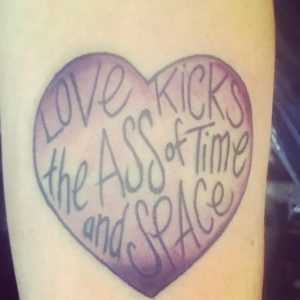 This year I've decided to concentrate on three things I love–writing, flying (another stick from my yearlong challenge), and books. The book part includes reading and sharing books with you. Thus the contests. Also, I'm hoping to have some videos where I discuss the books I'm giving away finished shortly!
And in case you're wondering, writing I've got. I have two novels and a novella out this year.  As for flying, I'm continuing to pursue my pilot's license. Last time I flew my instructor said, hitching his shoulders, and gripping his hands like claws, "Remember how you acted the first time I took you up?" Uhm, frozen stiff like a corpse? Yeah, I remember. Well, apparently, I am less corpse-like when I fly. Progress, kids!
And that leads me to books and sharing books and this month's contest–the Spring has Sprung Giveaway!! I started this contest by proclaiming on my author FB page I'd give away an ARC of THE PRICE OF GRACE.* Fingers crossed the Advanced Reader Copy is available in April when this contest ends. If not, the winner will have to wait. But not to worry, future-winner, you'll have plenty of books to read before that ARC arrives!
I'm so excited to announce the books for this Spring has Sprung Giveaway!! I will be giving away six books this month to one lucky winner! My book – cover reveal coming soon – THE PRICE OF GRACE, along with Mia Sosa's PRETENDING HE'S MINE, Priscilla Oliveras' THEIR PERFECT MELODY, Alexis Daria's TAKE THE LEAD, Alisha Rai's HATE TO WANT YOU, and Alyssa Cole's DUKE BY DEFAULT.

For a chance to win this contest and all of these wonderful books by these fantastic authors, you can sign up for my newsletter, THE SHADY LADY REPORT, follow me on my Instagram, Twitter, or like my author Facebook page– make sure to mention the Spring has Sprung contest when you do, so I know to enter you. Want another chance to win? Share this post on social media. Want five chances to win? Do all five and you'll be entered five times.
Good luck in the contest! And check your inboxes for this month's, The Shady Lady Report!
The Shady Lady Report shines a spotlight on some of the brave, intelligent, kind, fierce, and yes, rule-breaking women working to make this world a better place for everyone. If you know of any women like this, and you probably do, please send me the information: diana@dianamunozstewart.com

*What I really said on my FB post was that I would give away my one precious copy of my advanced reader copy of THE PRICE OF GRACE before it became TPOG. I'm not mentioning the old name here, because it's a marketing faux pas. It's also a marketing faux pas to give out a copy of a book that doesn't exist anywhere else. So I'll be waiting until the ARC under the new title comes out before sending that copy. Winners choice if they want the new flashy cover or the original cover on the book never released.