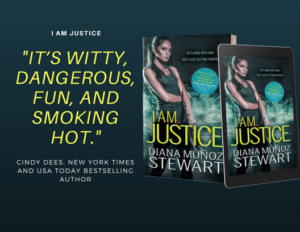 In case you're unaware, the image on the right is called a book teaser. You've no doubt seen them on Twitter, Instagram, Facebook, etc.  Someone asked me recently how I feel putting together a book teaser with a cool best-selling author quote about my work. I think the person expected me to say that I'm –fans herself Scarlet-O'Hara style–bursting with pride and self-confidence. And, sure, I'm excited and happy that a famous author liked my work enough to say nice things about it. But the truth is self-promotion makes me feel awkward and pimply and like my thirteen-year-old self when I first started wearing a bra. Is this thing on right, because it's awfully uncomfortable?
Self-promotion is one of the most difficult aspects of being an author. That's because as authors we want you, my lovely darlings, to read and enjoy our work, but we don't want to be obnoxious about it. I mean, you might've had a crap day. Maybe the kids are bothering you. Or your spouse. Or your boss. And now I'm going to shove my book teaser in your face? Seems kind of rude. And the last thing I want to be is a self-promotion jerk. Which is more common than you might think. Forbes even posted a list, 40 ways deep, on how to self-promote without being a jerk. Forty ways deep! The gif below pretty much sums up how I feel about self-promotion lists that go past ten.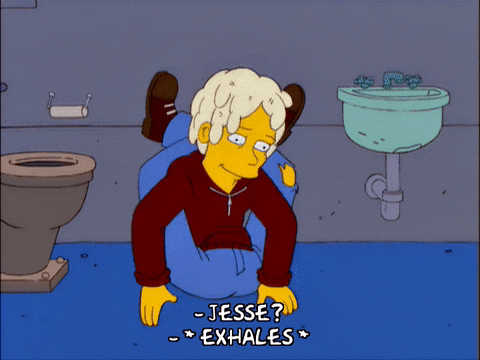 Anyway, I'm sorry if you're having a crap day. I just wanted to tell you about my novel I Am Justice and my Band of Sisters series. The series is about a secret society of female vigilantes that right wrongs against women. In book one, I Am Justice, one of these women targets a Middle East sex-trafficking ring igniting a war that accidentally ensnares a handsome humanitarian, who also happens to be ex-Special Forces.
She's ready to start a war. He just wants peace.
They're not exactly in the same place in their lives, but they make an adorable couple. So if you've had bad, awful, crap day, maybe I can help out a little. Give you a place to go. A place where women kick-ass no matter what the circumstances and the romance is hot enough to melt your worries. If you'd like to learn more, click on this pre-order link.