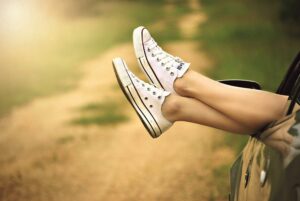 Not so long ago, the saying, "You play like a girl" had a negative meaning. But women athletes have shown that playing like a girl means playing like a champion. And yes, there are still many fights for equality in sports, but it seems odd now that there was a time when women weren't permitted to play sports.
But there was a time when the medical experts claimed that the limited energy women had inside their bodies was all bound up in their reproductive system. So if women were allowed to play sports, they'd be using up all their reproductive energy. In other words, they couldn't *gasp* have babies if they played sports. How Handmaiden's Tale.
It seems insane, but these ideas persisted even as little as fifty years ago. According to Dr. Bonnie Morris in her article on Women's Sports History, "as late as 1967 Boston Marathon officials could declare all women physiologically incapable of running 26 miles."
Kathy Switzer had something to say about that when she decided to run illegally in the Boston Marathon. If you haven't seen the photo of Kathy Switzer being attacked during the 1967 Boston Marathon, check it out. Sure, she was too feminine to run, but not too feminine to be pushed and shoved by some guy. Turns out she, and all women, are pretty damn tough. With lots of energy that can be used for other things besides having babies.  FYI, Kathy ran the same marathon 50 years later at 70. Talk about fierce.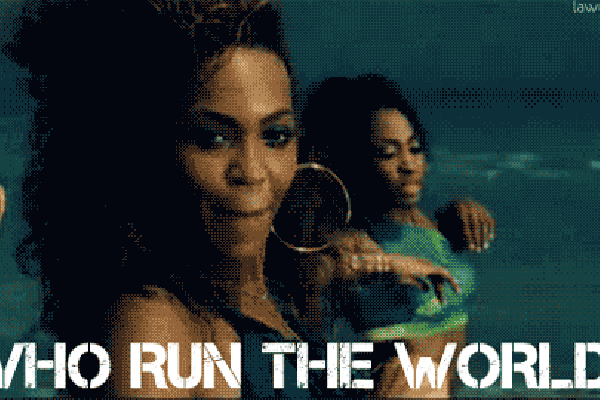 And today, we see women runners kicking butt while pregnant. But let's not stray into women runner who get pregnant. We could end up talking about NIKE and that's an angry post for another day.  Today's post is for cheering on current women athletes, women whose names you should know, but maybe don't. That means, I won't be talking about athletes whose names you already know. Even if I greatly admire them. Sorry, Serena.
Top Women Athletes Whose Names You Should Know
Aliy Zirkle is not only a champion dog sledder, she is an animal lover. The video below is long, but even if you just watch the first few minutes you get a sense of who this woman is. Her dogs are the most important part of racing. She has a champions heart and drive. Originally from New Hampshire, Aliy moved to remote Alaskan Village, and was the first woman to win the Yukon quest race. She has been the runner-up in the Iditarod three times.
Katie Ledecky is an American swimmer. She currently holds world records in three different swims, has five Olympic gold-medal's, 14 world championships, and is favored to win three events at the Tokyo Olympics in 2020. She may be the best female swimmer of all time, and her speed and range of disciplines is almost otherworldly.
Ariya Jutanugarn is the world's number one ranked female golfer. She was born in Bangkok and is the first golfer from Thailand, including men and women, to win a major championship. According to Wikipedia she was, "the youngest player ever to qualify for an LPGA Tour event."
Naomi Osaka is the number one ranked tennis player in the world. She's also the current US and Australian Open champion. Of Japanese and Haitian ancestry, she grew up in New York City, but represents Japan when she plays. Funny enough, her father was inspired to teach his daughters to play tennis after watching Serena and Venus.
Amanda Lourenço Nunes, 'the Lionesse" is a Brazilian MMA fighter. As a UFC fighter she holds the world champion titles for both Bantam weight and Featherweight. Nunez is widely thought to be the best female pound for pound fighter in the world. Here's some Wikipedia about her, "Nunes grew up in a small town outside of Salvador, Bahia, Brazil. She started training in Karate at age four and pursued training in Boxing at the age of sixteen. She first competed in Brazilian Jiu-Jitsu after being invited to a dojo by her sister, who also trained in the sport."
A Notre Dame alumni, Skylar Diggins is a four time WNBA all-star for Dallas Wings. This incredible athlete, as Wikipedia notes, "was the National Gatorade Player of the Year, the Gatorade Female Athlete of the Year, and a McDonald's All-American." In addition to her incredible career with the Wings, she's also won gold medals galore in international competitions. Watch the video, you'll see.
American soccer player Alex Morgan is a FIFA Women's World Cup champion and a forward for the Orlando Pride in the National Women's Soccer League. She's also an Olympic gold medalist and an author. She wrote Breakaway: Beyond the Goal  From the Amazon page, "Alex Morgan is a role model to thousands of girls who want to be their best, not just in soccer, but in other sports and in life. The story of her path to success, from playing in the 2011 Women's World Cup, to winning gold in the 2012 London Olympics, to ranking as one of the National Team's top scorers, will inspire everyone who reads it." FYI: the Women's World Cup starts in June in France.
Caster Semenya is a South African track and field champion who is an Olympic Gold Medalist and World Champion in the 800 metres. She also won a silver medal in 2011. An absolute champion, she has recently come under scrutiny. As the article Caster Semenya and the Myth of the Uneven Playing Field puts it, "She may have run her last race at the international level thanks to a May 1 ruling by the Court of Arbitration for Sport (CAS). The court upheld an International Association of Athletics Federations (IAAF) policy limiting the amount of testosterone female athletes are allowed in their system while still qualifying as women."

The article goes on to point out that there is a myth about female athletes who have too much testosterone having an unfair advantage. Despite her incredible God-given talent, Caster has had to face unfair obstacles and ridicule. But Semenya continues to show her true strength. Her faith and intelligence and dignity. According to Irish Times, Semenya told the BBC, "I'm never going anywhere. At the end of the day, it's all about believing. It's up to God. God has decided my career and he will end my career so no human can stop me from running."
Honestly, I hesitated to put Caster Semenya in this post, not because she isn't amazing, but because I wanted to dedicate time and effort to doing this incredible woman justice. In the end, I added her because she is a fierce woman who deserves to be respected and acknowledged. If you have any other athletes, you'd like to add to this post please do so in the comments. Sorry, that I couldn't have done a more extensive list, but I hope this gives you a better idea of how women are kicking butt in the world.