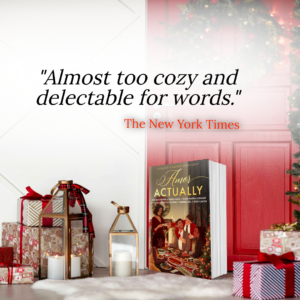 It's that time of year again! That time when my huge family converges on the house and bakes gingerbread cookies in a marathon all-day event. It's not just a one-day event though. You know what I mean. It takes days to organize. You have to clean, shop for ingredients, dig out all the cookie pans and rollers and cookie cutters, organize drinks and food for all of the cookie makers.
And let's not even go into the cleanup!  That's the way it is with the cookies and the holidays. It's not a day. It's many days.
So, of course, yesterday I spent the day cleaning my garage. LOL. I have a thousand things to do, but for some reason I got it in my head that the garage needed to be cleaned. Weirdo. 
If you followed my blog way back when it was on Blogspot, you probably know a little about The Muñoz Stewart Family Gingerbread Cookie Tradition.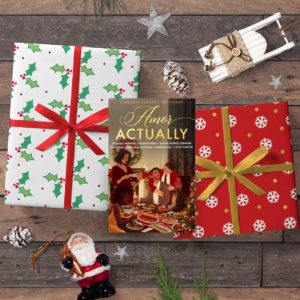 It's pretty much like your cookie tradition. Just like yours, our gingerbread cookies need copious amounts of powdered sugar, food coloring, candy, and people's messed up imaginations. We use normal candy like M&M's, Red Hots, sprinkles, tiny colored marshmallows, and also stuff that has no place near a gingerbread cookie. Like my daughter's saliva. 
Good thing cookies aren't judged on their deliciousness, just their appearance. There's one overall winner, and that's the coveted title, but everyone's a winner at casa Stewart when it comes to gingerbread cookies. Seriously, I just make up awards like, "Best use of the color blue." 
Uhm, yeah, things often get a little weird. That's why I only shared the respectable cookies in this post. This year we're adding to our cookie extravaganza. My husband has purchased a whole box of different food dyes, 32 different colors. And he's made a color for each member of the family. I'm inserting a couple to give you an idea of how cheesy my husband is and how adorable.
.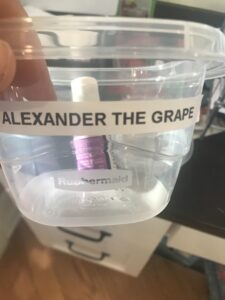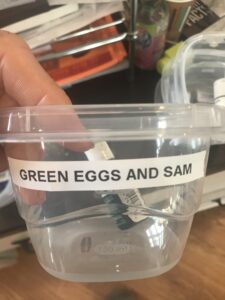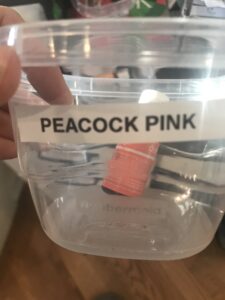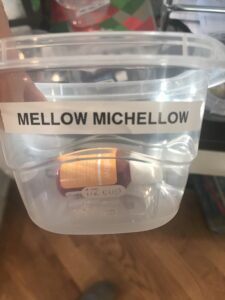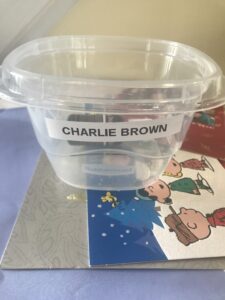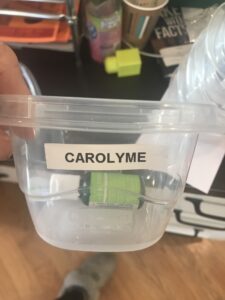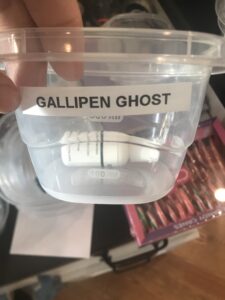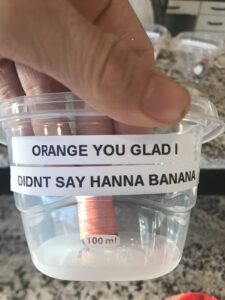 Not sure the cheesy names and 32 colors will make the cookies any more delicious, but I can guarantee people will put a lot of effort into at least one of their creations. That's pretty much how it goes. One cookie the talent pool spends a great deal of time on and a hundred cookies get slapped together in an attempt to get them all done. Because, let's face it, the last ingredient you need for gingerbread cookies is stamina. 
Decorate, decorate as fast as you can, you can't stop making the gingerbread men. Sorry. Couldn't resist.
It's guaranteed that things are going to get messy, loud, and competitive during The Muñoz Stewart Family Gingerbread Cookie Tradition. I've never seen cookie sabotage, but trash talking your competitors' cookies is pretty much the norm.
Since I'm the judge, I get all of the trash talk directed my way. People get my attention, point out the flaws in other people's cookies, jokingly say things about them. It's all harmless. And it's pretty hysterical.
So how can you get in on this crazy fun? Well, follow the gingerbread recipe below, double or triple it, and free up your imagination. And an entire day. A couple days, if you include prep work. I want to see blood, sweat, and tears on those cookies! Not really. Don't even use saliva. It's disgusting. 
Ingredients
Brown Sugar: ¾ Cup (Double or triple for a really good time!)
Butter: 1 Stick
Eggs: 2 Large
Salt: ½ Teaspoon
Dark Molasses: ¼ Cup
All-Purpose Flour: 3 ¾ Cups (Feel free to use gluten free here)
Ground Ginger: 2 Teaspoons
Baking Soda: 1 ½ Teaspoon
 Nutmeg: ½ Teaspoon
Icing:
Powdered Sugar: 1 Cup
Heavy Cream: 2 Tablespoons
Sour Cream: 1 Tablespoon
Butter: 2 Tablespoons
Food Coloring: Lots!
Directions:
At low speed mix the sugar and butter until they are yellow goodness. Drop in the eggs. Blend. Add molasses. Blend. At this point the ingredients look like something someone would have to force feed you. Not to worry, it will all work out in the end. In a separate bowl add your dry ingredients. Mix them together by hand. Add them to the other ingredients with the blender on low. Do this slowly. Trust me on this. Flour flies.
After you're done, put the stuff in a bowl covered with plastic wrap and stick it in the refrigerator for an hour. You can also make the recipe the night before and leave the ingredients in the fridge overnight. My daughter swears the dough chilling overnight is much better. But this year, it's the two hour fridge version, since I cleaned my garage yesterday and ended up at the grocery store at nine at night.
Basically, you just want the dough to be chilled enough to work with. When you're done this step, preheat the over to 350 degrees F. Take a handful of dough, roll it out on a floured wax paper until about 1/8 inch thick. Some people like it to be thicker, some thinner. Find your own way here. Once rolled out, cut out the shapes with cookie cutters or use your own mad skills to make shapes. Bake. Frost. Create. Have fun!! Good luck. 
And remember, sexy holiday romance makes a great gift! It's also a great way to reward yourself for a job well done. Let's face it, if we don't reward ourselves for our good deeds, no one else is going to do it. Seriously, take care. And I wish you all the joy your heart can possibly hold this holiday season.