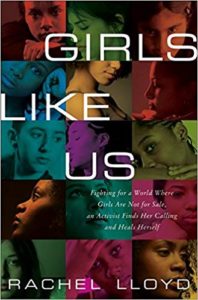 In the first book in my Band of Sisters series, I AM JUSTICE, the male lead, ex-Special Forces hottie Sandesh Ross, starts his own charity, the International Peace Team.
Staffed entirely with former soldiers, IPT's work along the Syria/Jordan border provides the perfect cover for our vigilante-heroine who wants to take out an international human-trafficking ring.
So how does this all relate to putting a spotlight on Rachel Loyd? Well, the group that Sandesh's IPT connects with in Jordan is called Salma's Gems. In the novel, Salma works to help women fleeing the Syrian war and also women freed from ISIS.
In reality, there are numerous groups that operate in the region, but the name itself comes from a group that operates in the United States and was founded by Rachel Lloyd.
My research into sexual exploitation and trafficking–a disheartening task that made me furious as often as it had me in tears–was lightened by the women whose inspirational stories I read along the way. I became an admirer of Rachel Lloyd when I first read her book, Girls Like Us: Fighting for a World Where Girls Are Not for Sale, an Activist Finds Her Calling and Heals Herself.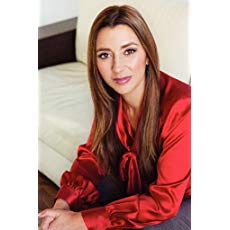 This gritty true-life account of Rachel's escape from the commercial world of sex workers, opened my eyes to the mindset that can and does lure and trap women and girls to "the life."
It also expanded my awareness of how cultural and legal systems often ignore these girls and women, making them invisible, and solidifying their belief that they are unworthy of being saved. Miraculously, Rachel found the internal strength to believe otherwise and to save herself. Not just herself. She went on to save many others. Rachel's story is quite powerful as is the incredible real-life work of the organization she founded, GEMS, Girls Educational and Mentoring Services.
GEMS is a heroic organization worth supporting and checking out, so please follow the link. Here is their history as taken from their website, "GEMS was founded in 1998 by Rachel Lloyd, a young woman who had been sexually exploited as a teenager. Ms. Lloyd came to the U.S in 1997 as a missionary to work with adult women exiting prostitution. While working with adult women in correctional facilities and on the streets, Ms. Lloyd observed the overwhelming need for services for young women at risk for sexual exploitation who were being ignored by traditional social service agencies. It became clear that specialized services were essential for this disenfranchised population.
From a one-woman kitchen table project, GEMS has grown to a nationally recognized and acclaimed organization and now is one of the largest providers of services to commercially sexually exploited and domestically trafficked youth in the US. GEMS advocates at the local, state and national level to promote policies that support young women who have been commercially sexually exploited and domestically trafficked."
Revisiting Rachel's work for this post has once again filled me with admiration. And reminded me, as one reviewer of her book said, "This book will burn a hole in your heart. The beauty of Rachel Lloyd's searing memoir is how she exorcises the pain of her own troubled girlhood by connecting with hundreds of young women on a brutal path." (Mira Nair, director of Salaam Bombay!, Mississippi Masala, and The Namesake).
Someone recently told me, "We need more warrior women stories." I agree.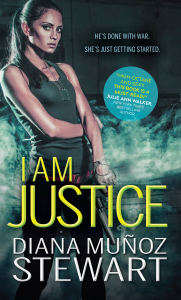 But we don't just need fictional stories, we need the real life stories too. If you'd like to read more about these real life warrior women, sign up for my newsletter. And if you'd like to support Rachel's work please buy her book or visit the GEMS website to support the group directly.
As always, if you know of any woman out there doing the hard work of changing the world one good deed at a time, please reach out to me through the contact form!!