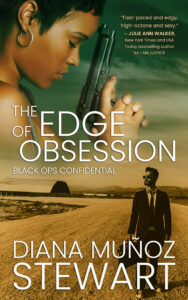 Is it really September? Where did August go? Oh, I know, it went into my computer. I've spent the last month in a writing cave while I finished up my Black Ops Confidential novella. It's done now. Phew. I think you guys are going to love it!
So now that I'm able to look out my window, I notice the leaves are falling. Oh no, summer is gone. But yay, pumpkins, pumpkin-spiced lattes, and the second and third books in my Black Ops Confidential series!
The second book in the series, THE PRICE OF GRACE, is out Sept 24th and the third book, THE COST OF HONOR, is out Nov 26th. And not just those two thrilling books. My novella, THE EDGE OF OBSESSION, is coming your way. Yes, I've been super busy. More on that later. For now, I'd like to announce the winners of the August Summer Sun and Suspense Giveaway!
If you recall, the Summer Sun and Suspense Giveaway included three suspenseful series for August. That's eight books! Elizabeth Dyer's Somerton Security series, Katie Ruggles' Search and Rescue Brotherhood series, and both the books in The Bobbi Logan series by Renee James.
I'm so excited to announce the three winners! Michelle Lewis has won Elizabeth Dyer's Somerton Security series! Mary Sutton wins Katie Ruggles' Search and Rescue Brotherhood! And Shelly Hammond has won the Bobbi Logan series by Renee James!!
If you didn't win, don't worry! I have a fabulous new giveaway for my newsletter subscribers. Sorry, only my newsletter subscribers are eligible for these giveaways. If you're not a newsletter subscriber, there's an easy fix. Sign up for my newsletter HERE.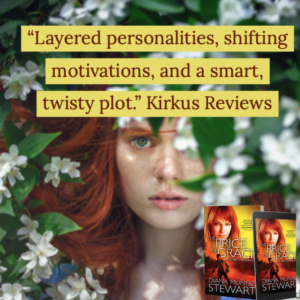 To celebrate the release of THE PRICE OF GRACE, I'll be giving away two romantic suspense/thriller books a day until the 24th. This giveaway will start on Sept 6th. That's eighteen days of books and 36 books all together. And here is a big secret, on the last day, the day THE PRICE OF GRACE is released, I'll be giving away links for two book downloads to every subscriber of my newsletter! Woot! That's how much I love you readers.
There you have it! The September Release Month Giveaway!! The best part? There's nothing that you need to do. I'll simply pick a name from my newsletter subscribers every day and reach out to that person. I'll announce the winner every day on my FB author page. If you know someone who you think would like a chance at winning, tell them to sign up for my newsletter HERE.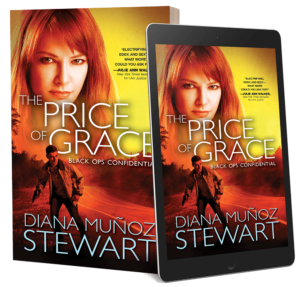 And now for one more giveaway for my newsletter people!!
Of course, I'd originally intended to release my novella, THE EDGE OF OBSESSION, a few months before THE PRICE OF GRACE was released. But now, it's being released at almost the same time. And since that's the case, that's why I've decided to offer it for free to my newsletter subscribers. I'll post the download link in my Sept newsletter on the 24th, so make sure to open it. That's my way of thanking all of you for being part of this fabulous community! You guys are the best!
---
---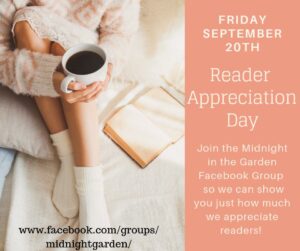 I love these giveaways, because I get a chance to give back to readers. But I'm not the only author who appreciates and wants to show readers our appreciation. That's why me and a bunch of other authors are throwing a reader appreciation party, and you're invited!
I'll be one of many, many authors who will be appearing in The Midnight in the Garden Readers group on Sept 20th to hand out books and prizes, play games, and get to know all you wonderful and devoted readers. The event takes place online, inside the group, so you don't have to go anywhere. You do, however, have to be part of the group. No worries. All readers are welcome, and you can join the group HERE!