The first novel in my Band of Sisters series released on May 1st, 2018! I've been busy marketing, attending conventions, and book signings. Since I'm new at this whole marketing thing, I've been playing with some of the features over at Canva.com. I really like how easy the application is to use, but I've learned to be careful where I put the words. They can cut off when transferred to some social media sites. Today, I'm sharing a couple of my favorite IAJ marketing posts I've made.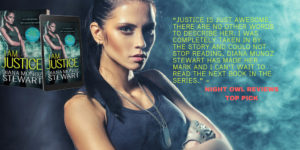 This review from Night Owl made my day, and it was a complete surprise. I didn't even know about it until I saw it on Amazon. Now that I'm posting it here, I can also see that the words are too light. I'll have to go back and fix it!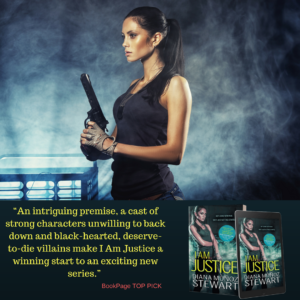 A review from Bookpage sparked this marketing gem. One of the things that's surprised me is how much better an ad will do when it features a man and a woman and not just the female protagonist. Thus, the ad below.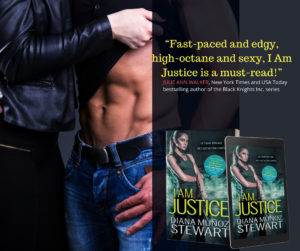 This has been by far my most successful ad. I'm actually off to go search out other hot male abs to add into more social media posts! It's a tough job…Below is one of my very first marketing posts for IAJ. It's a combination of reviews from Kirkus, PW, Booklist, and Bookpage.