If you've ever read anything by Kennedy Ryan, you're already a fan of hers. High-five, because I am too. I just finished reading LONG SHOT, the first book in Kennedy's Hoops series. It was so powerful and intense. I highly recommend, but it is definitely, as my website tagline goes, for the strong of heart.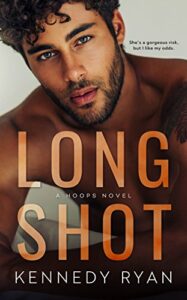 In addition to Kennedy's wonderful work as an author and giving back to the writing community, she also champions awareness, acceptance, and inclusion for kids with Autism. She has started a supportive Facebook group called A Piece of My Heart for moms like her who have a child with Autism, and this month, Autism Awareness Month, she has organized Lift4Autism–an auction of romance books signed by the authors. This is the fourth year for this event she organized with Ginger Scott. They raised nearly 30,000 dollars last year. This auction is happening until the end of April, so there's still time to get in on it. It's so cool. I'll let Kennedy explain the auction and what motivated her to start it.
Lift4Autism is, as stated on their website a, "a charitable initiative rallying the romance reading community around Autism. All proceeds directly benefit KULTURECITY® specifically its lifeBoks and tablet program."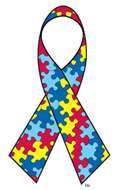 In case you were wondering KULTURECITY® is an amazing organization dedicated to creating acceptance around Autism, because as the website states, "there is a fundamental difference between awareness and acceptance. Awareness always gives you an out. Acceptance does not."
This organization was started by another amazing woman Dr. Michele Kong, who began KULTURECITY® after an incident that is just eye-opening…READ THIS. As you can see, Dr. Kong and the good work of this organization deserves all our support.
As a romance writer, I'm so proud of Kennedy Ryan and the entire romance writing community for helping to raise awareness/inclusion/acceptance for Autism. Two KULTURECITY® programs that Lift4Autism will help support is LifeBoks a free kit given to autistic children that helps prevent wandering and related accidents and the tablet programs, which helps provide tablets for kids with Autism, giving them greater access, communication abilities, and can even help them uncover hidden talents.
Want to win some cool books, signed by wonderful authors, and help a worthwhile cause and amazing kids? I know you do. LOOK at all the things you could win! I've already placed my bid. Now I get to spend the next few days biting my nails to see if I've won. Good luck in your bids, everyone!
---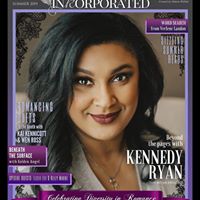 Kennedy Ryan is a Southern girl gone Southern California. A Top 100 Amazon Bestseller, Kennedy writes romance about remarkable women who find a way to thrive even in tough times, the love they find, and the men who cherish them.
She is a wife to her lifetime lover and mother to an extraordinary son. She has always leveraged her journalism background to write for charity and non-profit organizations, but enjoys writing to raise Autism awareness most. A contributor for Modern Mom Magazine, Kennedy's writings have appeared in Chicken Soup for the Soul, USA Today and many others. The founder and executive director of a foundation serving Georgia families living with Autism, Kennedy has appeared on Headline News, Montel Williams, NPR and other outlets as a voice for families living with autism.