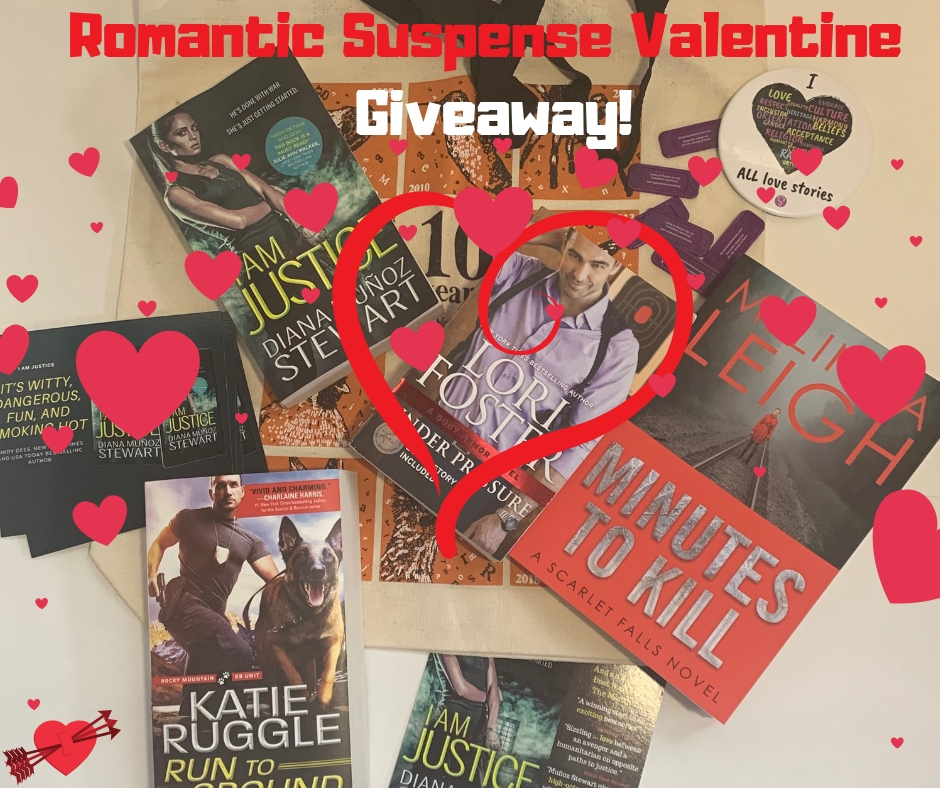 To celebrate Valentine's Day, and the pending release of THE SHARP EDGE OF OBSESSION–my Black Ops Confidential novella–I'm giving away four romantic suspense novels. The books are some of my favorites, including Lori Foster's UNDER PRESSURE, Katie Ruggle's RUN TO GROUND, Melinda Leigh's MINUTES TO KILL, and the first book in my series, I AM JUSTICE (Read a free excerpt.) But that's not all!
In addition to the books, there's fun swag, a handy-dandy tote bag, and some sweet, sweet chocolates. You can enter to win all of this by signing up for my newsletter. The newsletter will occasionally mention book stuff, but mostly it's filled with feel good stories about women doing courageous and philanthropic and awesome things around the world. The very first issue is due out at the end of Valentine's Day week.
I'll pick the winner of the prize pack on Valentine's Day and announce the lucky person in the first newsletter. Enter to win the Romantic Suspense Valentine's Giveaway by signing up for my newsletter HERE! Want to know more about my novella? Read on.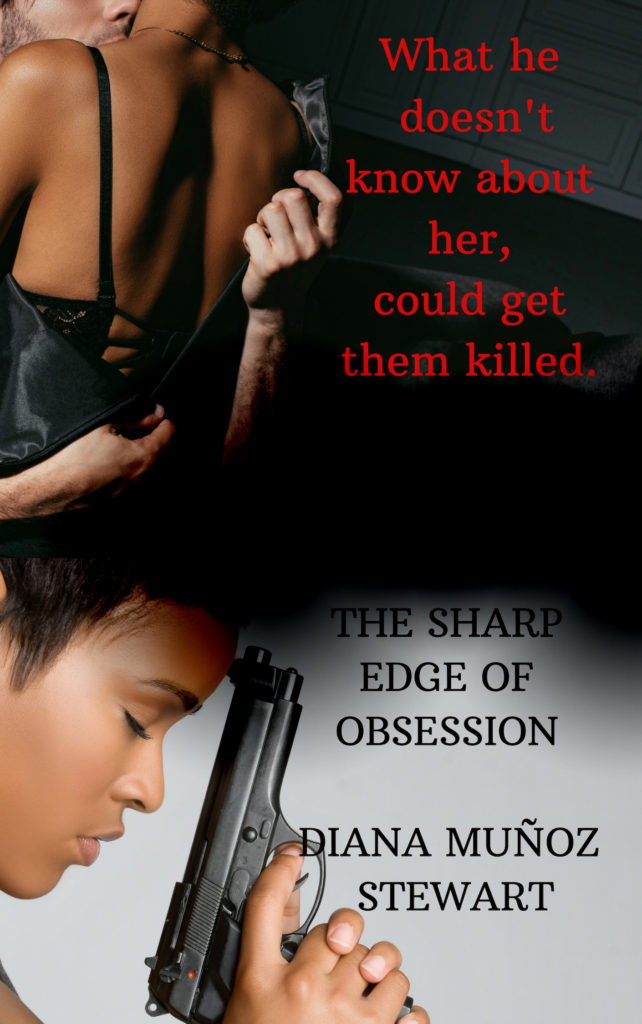 When a routine reconnaissance mission turns into a hunt for a vicious killer, Dada Parish joins forces with her sexy informant… joins him in bed, on the floor, couch, table. But can she trust him with the truth? A secret that makes her the killer's next target.
Undercover in Mexico, Dada Parish has all the wrong feelings for her handsome informant. Her disguise as a Dominican nun keeps that searing hot attraction behind a wall. But after that barrier is knocked over, hammered down, and vigorously pounded away, their love stirs up a killer's wrath. He's been watching her. Knows about her past. And his obsession will lure her to him, to his work, to "the disappeared"— bodies of women buried in the desert.
Sion Bradford lost everything when he lost his soccer career. Six years later he limped out of the bottle and into a new profession as a volunteer art teacher in El Salvador. Stunned when his most promising student is trafficked into Mexico, he infiltrates the criminal organization as "Juan the forger." What he uncovers leads to a sickening truth. Some women and girls aren't sold for pleasure, they're killed for pleasure.
As Dada and Sion race to stop the mastermind behind a deadly femicide business, but the secret she keeps from him could allow this vicious killer to tear them apart. And lure them to their doom.
Remember, you can enter to win the Romantic Suspense Valentine's Giveaway by signing up for my newsletter HERE!