The recent headlines about "massage parlors" has given national attention to the fact that sex-trafficking is a form of modern-day slavery. This hundred billion dollar sex-trafficking industry threatens, both nationally and globally, the safety of women and children.
When researching my Black Ops Confidential series, I was horrified to discover raids on these "massage parlors" often resulted in the women — the victims that had been been coerced, threatened, and tricked into sex-slavery — going to jail, but rarely did the men or the massage parlor owners. That's changing.
The shift in going after the men who frequent these establishments has worked in other countries. And as the NYPost recently wrote, ""Permitting men to purchase sex with impunity increases demand for prostitution, which makes selling women's bodies a lucrative enterprise."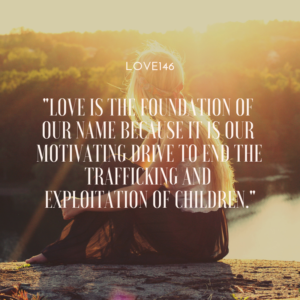 A big part of the answer also has to be in making it less profitable for the people trafficking, like the massage parlor owners. Owners of these massage parlors who often deny knowledge, need to be held criminally and/or financially responsible. Their establishments need to be closed down and fined heavily. And these fines should go to organizations that help survivors.
One such organization is called Love146. The number part of their name comes from a young sex-traffic survivor.  The founder of Love146, Rob Morris, describes a mission to uncover and break up a sex-trafficking ring, "We found ourselves standing shoulder to shoulder with predators in a small room, looking at young girls through a pane of glass. All of the girls wore red dresses with a number pinned to their dress for identification."
146 was the number of one of these girls. But unlike the other children there, "She was looking beyond the glass. She was staring out at us with a piercing gaze. There was still fight left in her eyes. There was still life left in this girl."They took her number #146 to represent her, her fire.
The other girls "were vacant shells of what a child should be." And that is where the love part of their name comes from, "Love is the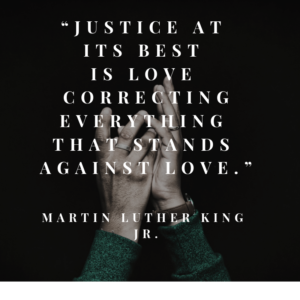 foundation of our name because it is our motivating drive to end the trafficking and exploitation of children."
I'm going to quote this story from their website because it drives home the importance of ending sexual slavery. Written by the founder of Love146, Rob Morris, it is so  heartbreakingly real:
These children…raped each night… seven, ten, fifteen times every night. They were so young. Thirteen, eleven… it was hard to tell. Sorrow covered their faces with nothingness.
All of these emotions begin to wreck you. Break you. It is agony. It is aching. It is grief. It is sorrow.
The reaction is intuitive, instinctive. It is visceral. It releases a wailing cry inside of you. It elicits gut-level indignation. It is unbearable. I remember wanting to break through the glass. To take her away from that place.
To scoop up as many of them as I could into my arms. To take all of them away. I wanted to break through the glass to tell her to keep fighting. To not give up. To tell her that we were coming for her."
I know how overwhelming all of these facts can feel. That despondency is why I first wrote about a secret society of female vigilantes that travel the globe writing wrongs against women. And though I hope my series brings awareness, fires us all up like my main character Justice and the young girl called 146, it can't compare to the real-life warriors out there rescuing and caring for these people. If you'd like to learn more about Love146, please visit their website and shop to help support their work or give directly.
If you've received my newsletter, visited my activist page on this site you know that I'm all about shining a spotlight on people doing the difficult, consistent work of helping women and making the world a more positive place. So in addition to Love146, below are good organizations that are helping rescue and care for people who have survived sex-trafficking or what is also known as "the life."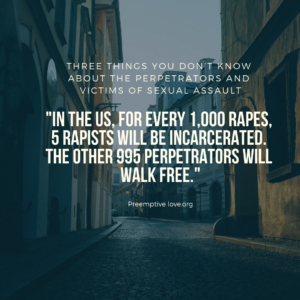 ORGANIZATIONS HELPING SURVIVORS OF SEX-TRAFFICKING
Lauren's Kids: "Education. Awareness. Advocacy. Their mission is, "To prevent sexual abuse through education and awareness, and to help survivors heal with guidance and support."
ECPATInternational:"We are the global leader in fighting the sexual exploitation of children around the world. Your donation will allow us to strengthen our network, expand research initiatives and advocate for governments and businesses to fulfill their commitments to stop this crime."
Sanctuary for Families: "Sanctuary provides many services for victims of sex trafficking and related forms of human trafficking. Sanctuary for Families is New York's leading service provider and advocate for survivors of domestic violence, sex trafficking and related forms of gender violence. Every year, we empower thousands of adults and children to move from fear and abuse to safety and stability, transforming lives through a range of comprehensive services and advocacy."
My Life My Choice: "Through survivor-led programs we work to end commercial sexual exploitation of children by empowering youth and their allies to fight back."
Extended Hands Hope: "Offering safe housing and supportive services to sex trafficking survivors, empowering them to move forward with hope and dignity. Forward Learning Academy is our onsite school at Avanti House. This school is accredited and licensed by the Colorado Department of Education. The girls residing at Avanti House, attend this school. Many girls in our programs are anywhere from 2-6 years behind in school. Forward Learning Academy focuses on credit recovery. We have great success with this academic model within our program. One young lady jumped 3 reading grade levels in just 3 months!"
Shared Hope International: "Prevent. Restore. Bring Justice. Shared Hope International strives to prevent the conditions that foster sex trafficking, restore victims of sex slavery, and bring justice to vulnerable women and children. We envision a world passionately opposed to sex trafficking and a community committed to restoring survivors to lives of purpose, value and choice – one life at a time."
Love146:"We have taken her number so that we remember why this all started. So that we must tell her story.It is a number that was pinned to one girl, but it represents the millions enslaved. We wear her number with honor, with sorrow, and with a growing hope. Her story can be a different one for so many more. We're working to prevent child trafficking & exploitation, care for survivors, and empower a growing movement. Love is the foundation of our motivation." The youngest child saved from sexual trafficking by Love146 was one-year-old. A child without a voice, without language.
Learn More
Ways to recognize human trafficking.
Three things you don't know about the perpetrators and victims of sexual assault
Dear John: an open letter to sex buyers
Sign Petition to End the Criminalization of Child Sex Trafficking Survivors